Today was my second visit to Mt Rainier; previously I visited this incredible peak as a day trip from Seattle on a tour bus. The trip last year was nothing to prepare me for what I turned out to expect today. Of course on a tour bus, everything is done with limited time, so there is not any chance to do any decent hiking, especially up higher. So today I changed that a little bit.
I had spent some time researching what there was to do in Mt Rainier National Park, and it turns out there is a huge range of walks and hikes. This kind of in the beginning overwhelmed me a little, but I just tried to look at it logically and see where I would enter the park and what was along the road along the way from where I entered.
The trails I originally planned to visit included Silver Falls Trail, Comet Falls Trail, and Potentially something around the Paradise area, which has quite a few different trails winding up the mountain. As it would turn out, the only one of these three I end up doing was a trail near Paradise, however, read on to find out more.
The first thing today was that it was a clear day when I was heading up and Mt Rainier was standing proudly in clear sight on my way. However by the time I was actually in the park, this had changed you could not see the peak, and at a guess, the clouds were around 8,000 – 10,000 feet. I already had a good picture (below) so if not another I would not have been worried.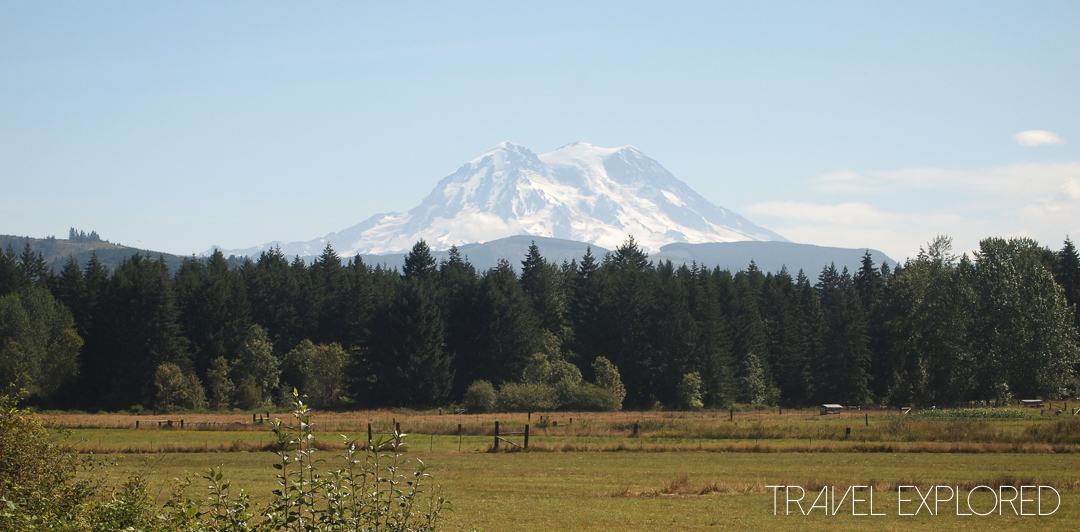 The next thing along the way that I noticed was Alder Lake, which is the dam that last time I visited Mt Rainier was almost empty. It is far from empty as you will be able to see below, this would be primarily due to the run-off from the previous season's snow.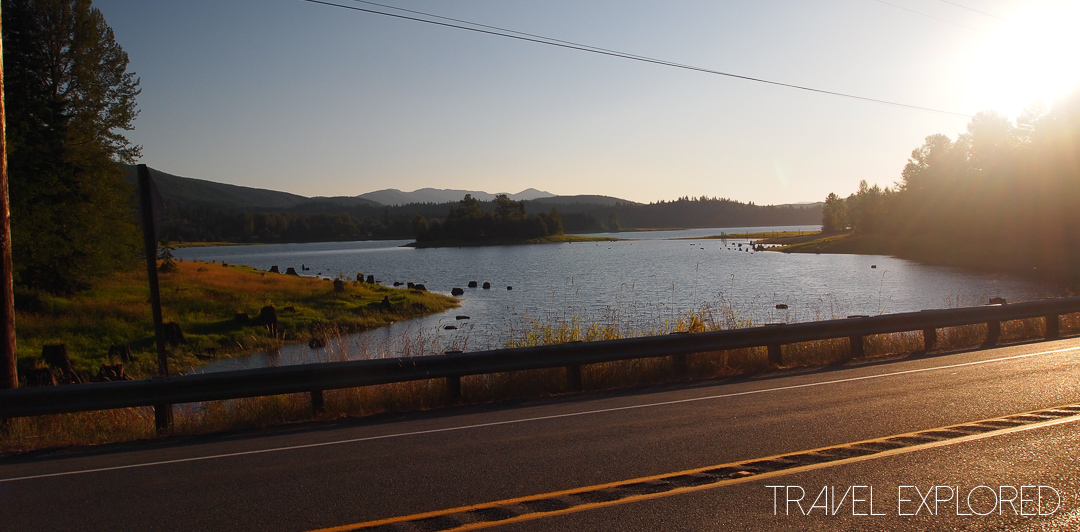 I made one other stop before getting to Mt Rainier National Park, which was at a picnic area right on the shore of Lake Alder. This was a nice place to stop there especially today it was far from a busy day out here. Which I was happy about when it isn't overly busy that makes it easier to get into the Park and stop at the many roadsides pull outs to see the view or waterfalls.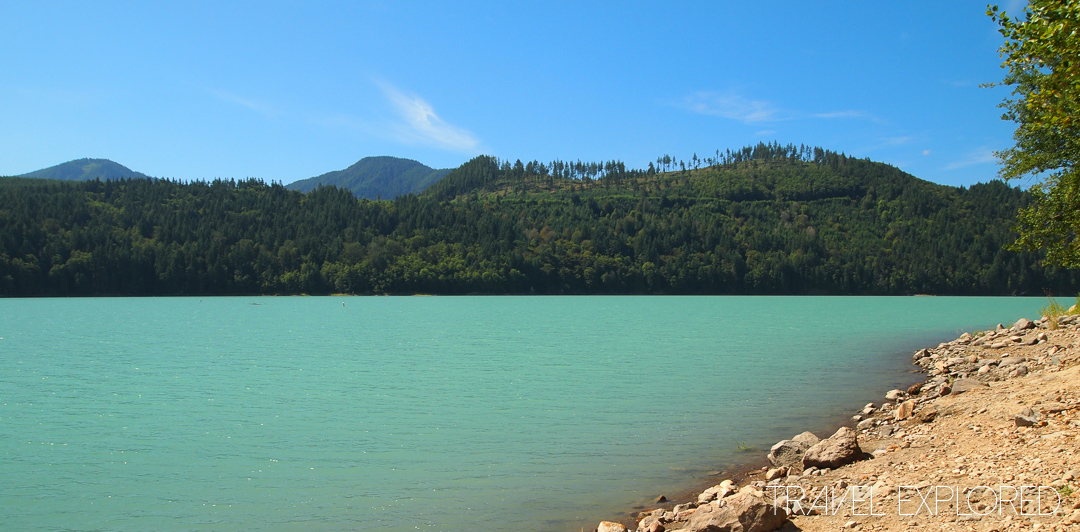 The first stop was at Kautz Creek, which is a wide cut of rocks through the trees. With a fairly small stream, that has a brown/copper colouring to it. It used to be a much larger river, however, due to some heavy rainfall in 2006, which brought Debris down into a small narrow part of the creek it dammed the creek and the creek carved out a new path.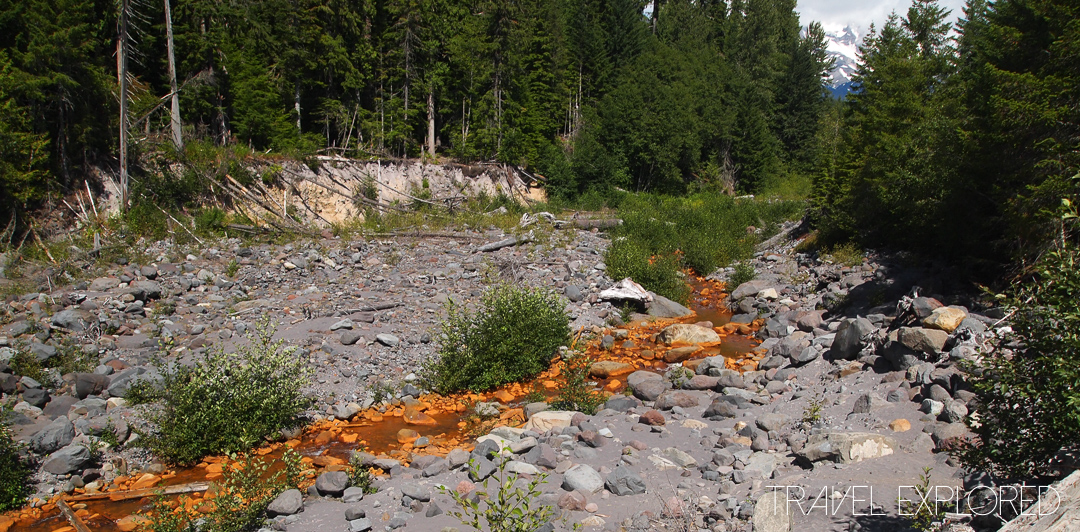 The first hike for today was almost the next place to stop on the road going into the park. It was at Carter Falls which is on the Paradise River. It is not such an easy task to get to it, though. First, you need to cross the Nisqually River, which is a very wide bed of rocks and silt, with a fast flowing river through the middle, getting across this is via a log bridge, if the river was much wider though I imagine this bridge could easily be lost.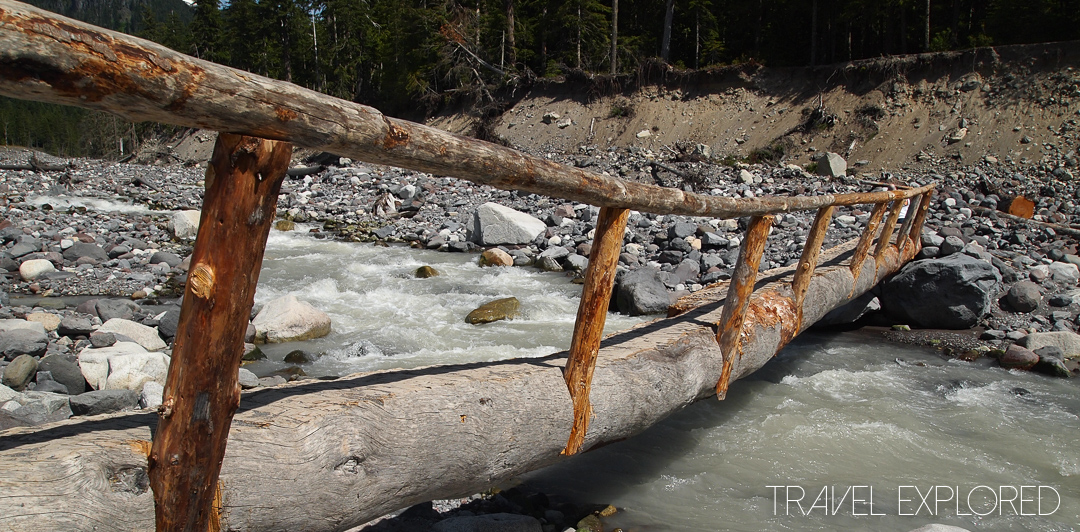 The second challenge once you are across the river is getting from where you are to where the falls are. This means a 1.1 Mile (1.8KM) Hike, not across the flat ground but pretty much entirely up a hill at varying grades. Overall you are going from 2960 feet to 3660 feet a 700 feet gain in elevation. However, there are a couple of things that make the trek up worth it. The first is the falls, while the view is not quite perfect, they are very stunning when there. The second is the peace and tranquillity of the area and the constant sounds of water all around.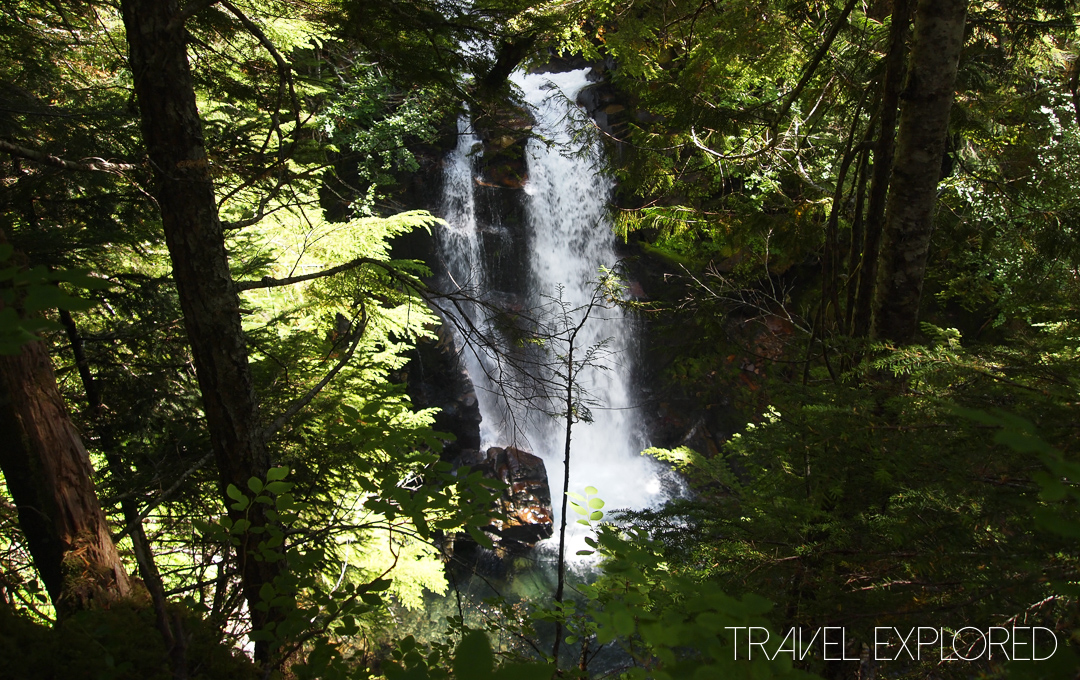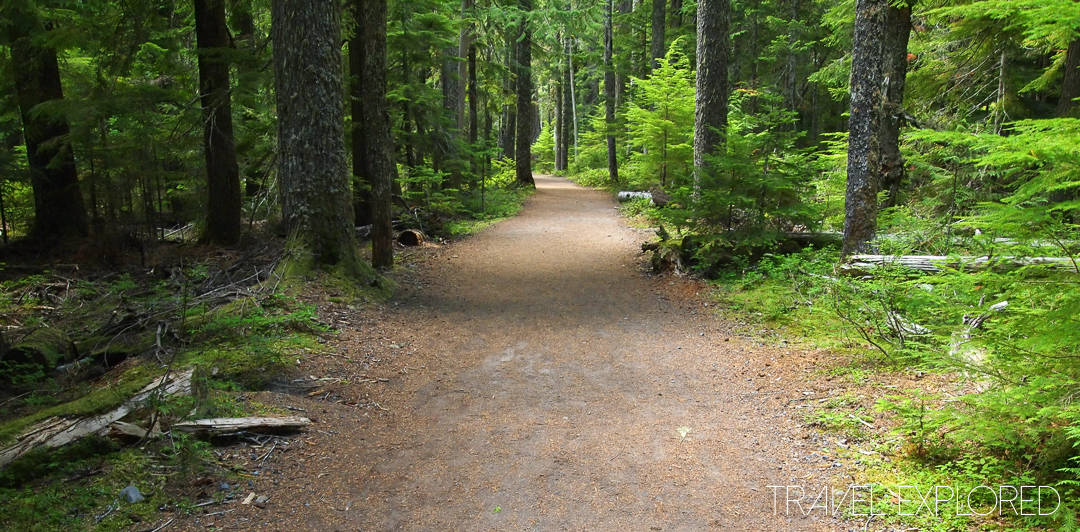 The next two stops were both falls that are easily accessed from the road, Christine Falls and Narada Falls. Christine Falls, I was one that I share previously on my last visit to Mt Rainier, While Narada Falls is one that I had not seen before. Both are spectacular to see, however, I am glad that I took the time and went for the show walk down to see Narada falls it is something else.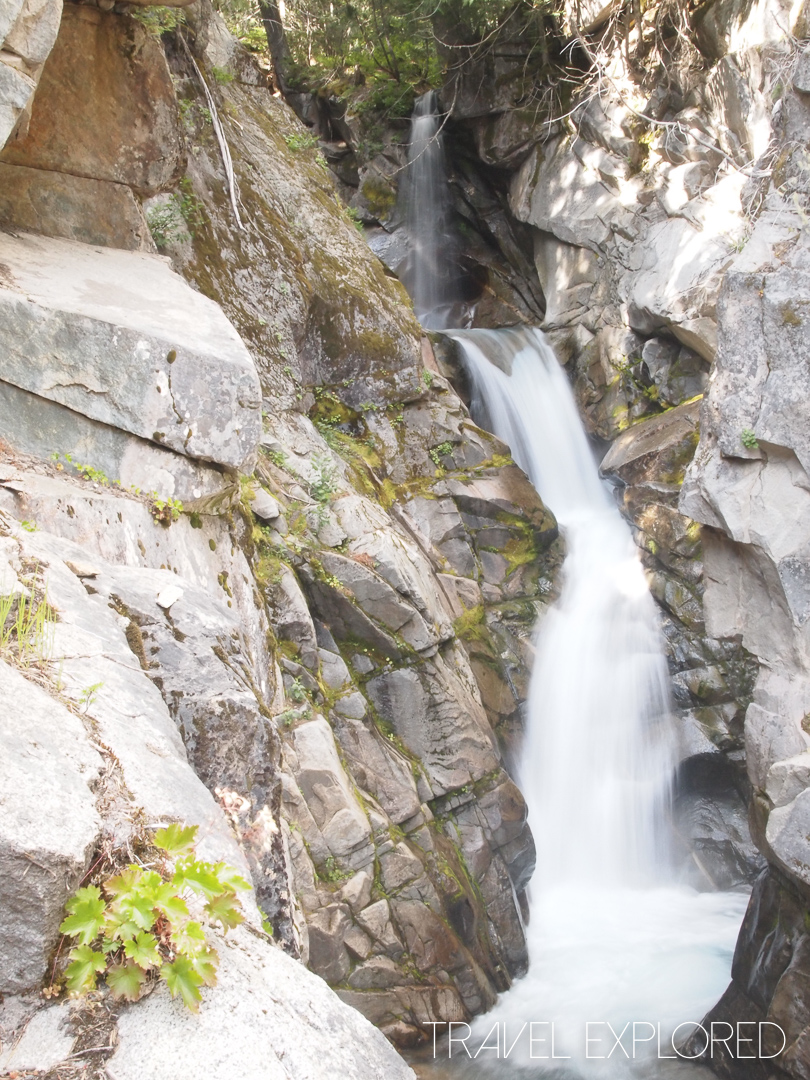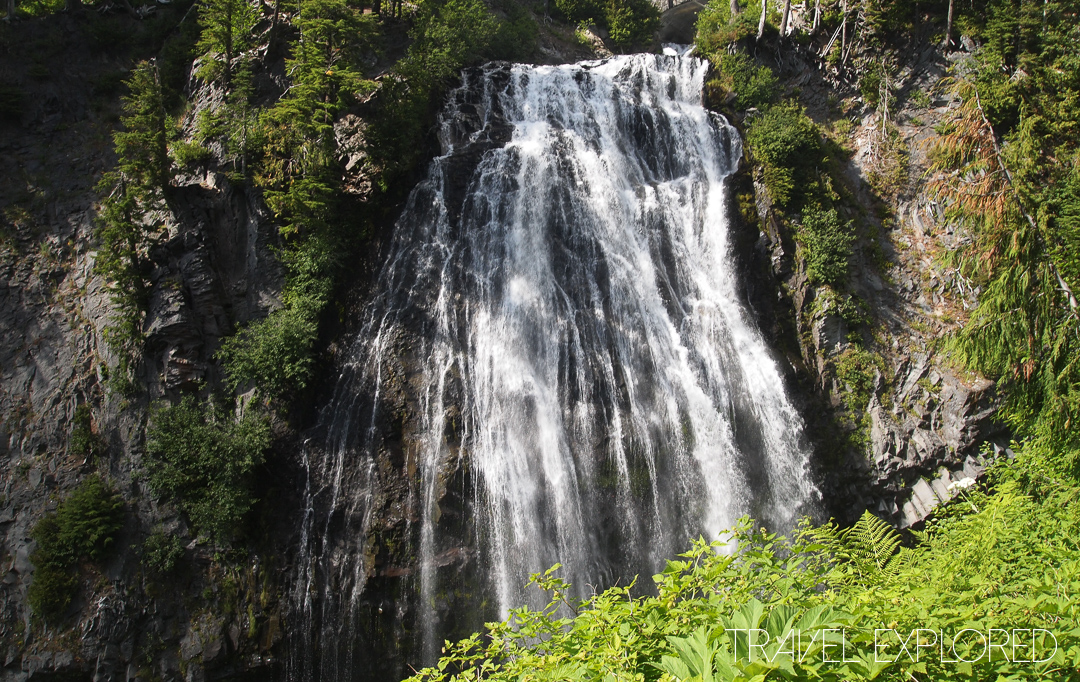 There are some places along the way that you can stop to get some great views of the valley and surrounding peaks. One of these is a small turnout that is a one-way road about 10 miles (16KM) into the park. The views are pretty spectacular in just about every direction you look.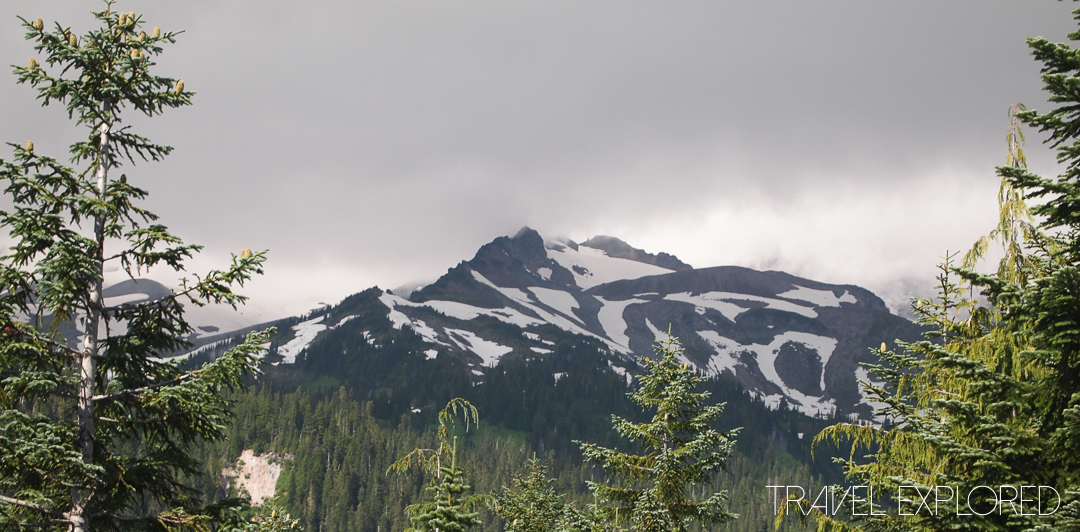 Finally, I got to the last actual stop for today which was at Paradise Visitors Centre, which is also the starting point for quite a few tracks. Located at 5400 feet, this was the highest point that I had previously been to on Mt Rainier. However today I thought that it might be interesting to see one of the Glaciers, which meant a bit of a hike to get a little higher. Of course, you can see the Glaciers from below, however, been there done that.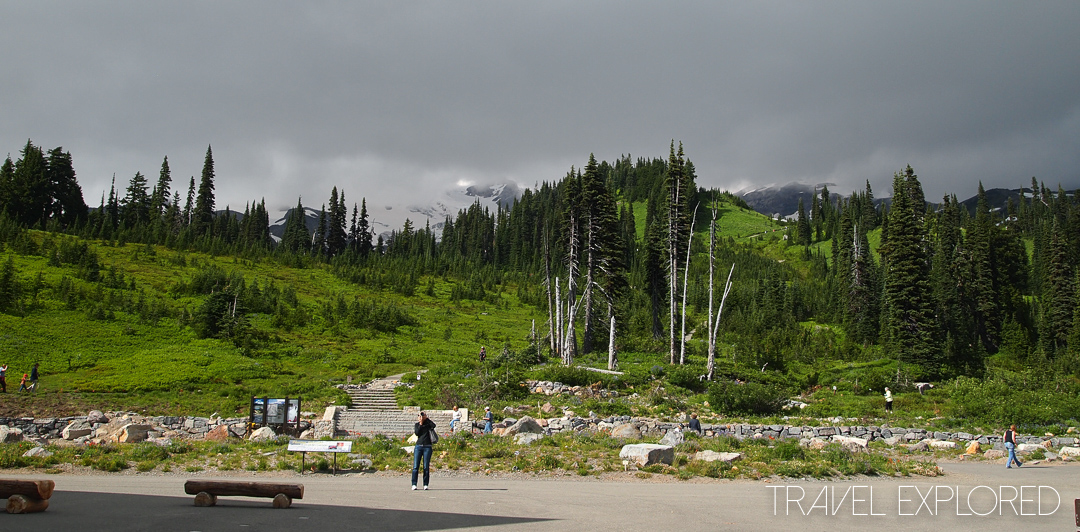 So I decided to take the Skyline Trail which runs almost straight up the mountain side behind the Visitors Centre. This climbs from the Visitor Centre at 5400 feet up to an altitude of 6300 feet gaining 900 feet in elevation. This has two effects the first is that you find that it is hard work getting up 900 feet in elevation in about 1.5 miles (2.4KM). The second is that even at this time of year at this elevation there are area's that still have quite a lot of snow sitting on them. Which made this hike a little more challenging however not impossible, as there was a heap of people it seemed heading up.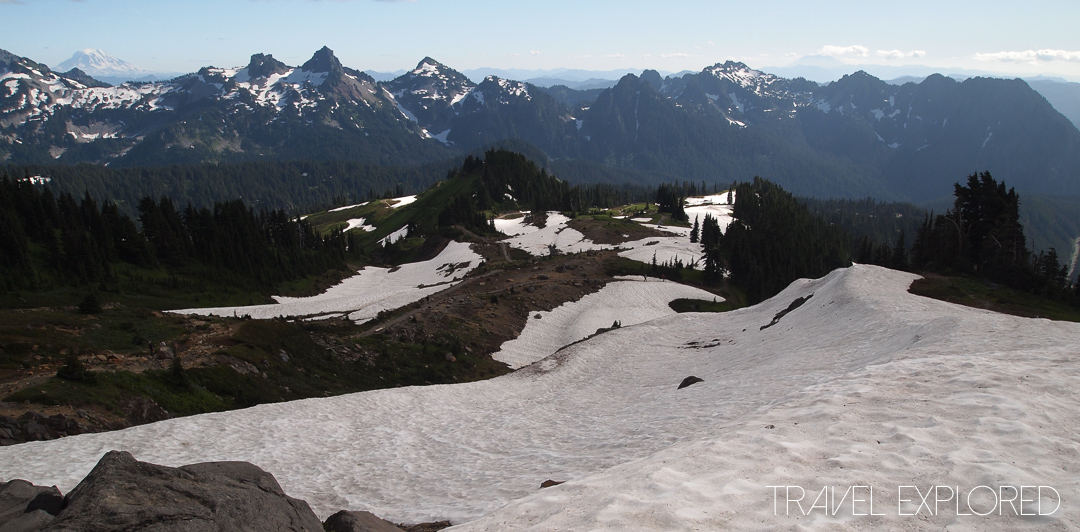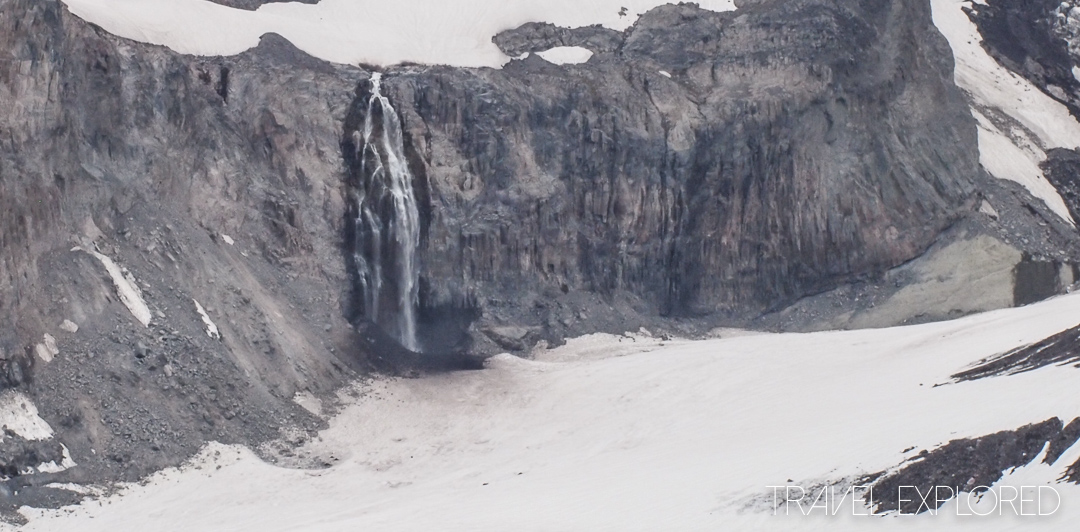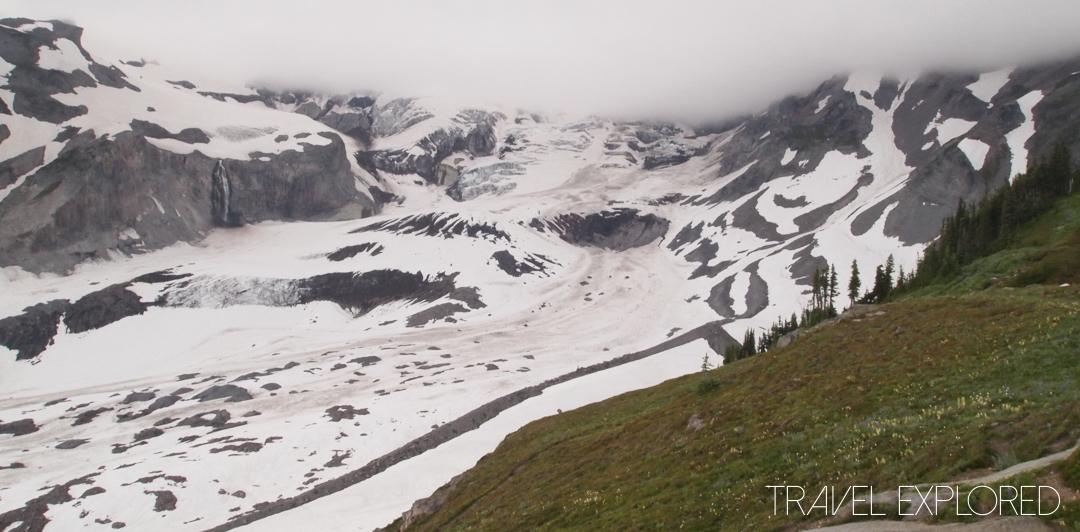 Right from the top of the climb I also had a pretty good view of Mt Adams to the south.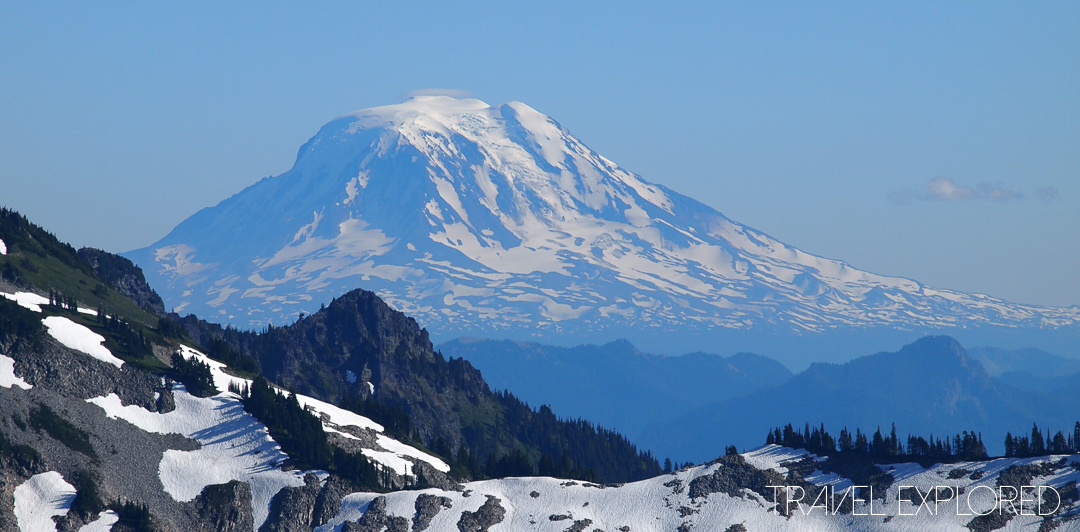 Heading back down the mountain it was considerably later then I expected, although it was still pretty light, so not a problem.  This late in the day I did not expect to get another good shot of the mountain, however, was able to get one from the same spot as I did this morning and it shows some of the cloud from the weather systems this mountain creates.